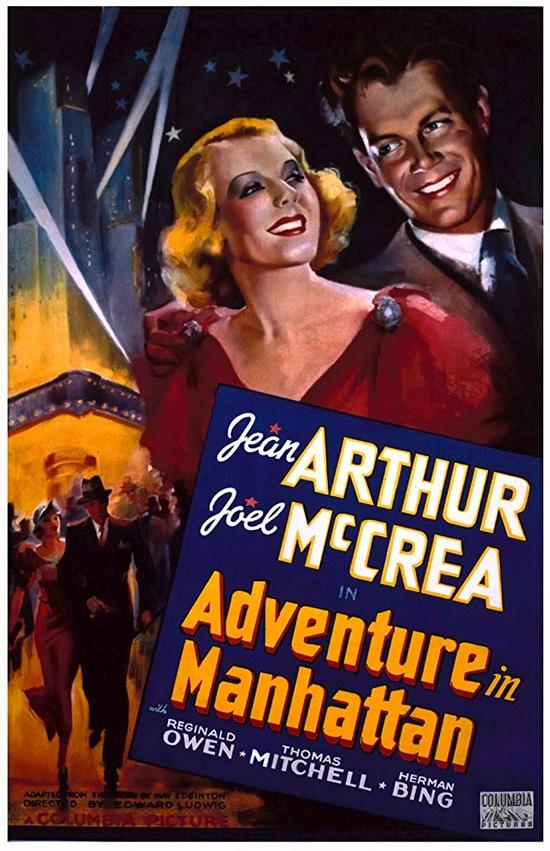 Welcome!  The lobby of the Deranged L.A. Crimes theater is open! Grab a bucket of popcorn, some Milk Duds and a Coke and find a seat. Tonight's feature is ADVENTURE IN MANHATTAN, starring Jean Arthur and Joel McCrea.
Turner Classic Movies says this about ADVENTURE IN MANHATTAN:
To cover the theft of the Koor-Hal ruby, newspaper editor Phil Bane calls in ace crime reporter George Melville. George arrogantly predicts to his fellow reporters the next crime to occur and is proven correct, as always. When an accident takes place outside the pool hall where the reporters congregate, George follows a suspicious woman, Claire Peyton, whom he sees begging one moment, then exiting a store in fancy dress only minutes later. George forces her to have dinner with him, and during the meal, she explains that she left a cruel husband for another man and then left him. That evening, she explains, she is to be allowed to see her daughter for the first time in years, but upon arrival, at her ex-husband's house she discovers only a coffin.