From 1931 to 1932, Clark Gable went from relatively unknown to a superstar. Bags crammed full of fan letters from adoring women, and the occasional man, arrived at MGM. One male fan described Gable in a letter to Picture Play magazine:
Tall, dark, and steely eyed, he walks among men, yet strangely apart from his fellows. One minute a nobody, and then–a giant of the screen! Just one more actor looking for his coffee and cake and then–a star of stars!
Seeing him in films like "Dance, Fools, Dance," "The Finger Points," and "A Free Soul," women compared Gable to earlier heart-throb, Rudolph Valentino.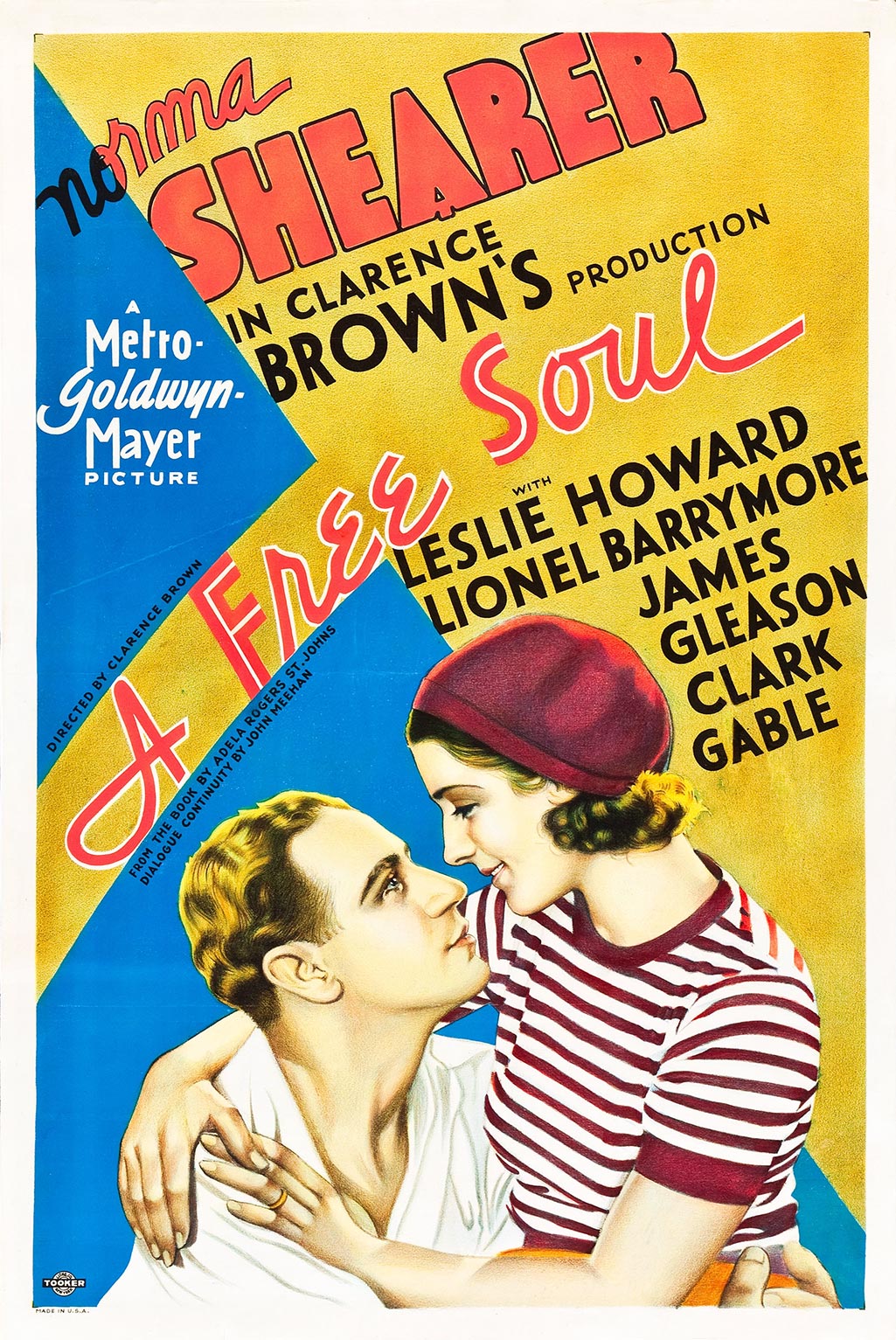 Movies provided a welcome escape for Depression-weary audiences. Among the throngs of movie-goers was Violet Wells Norton.  She sat in a darkened theater in Canada, her eyes glued to the screen. Everyone else in the audience saw Clark Gable. Violet didn't see Gable, she saw Frank Billings, the father of her daughter Gwendolyn.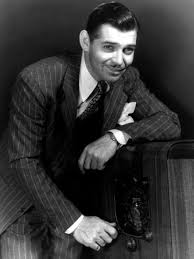 Violet met Frank Billings in 1923 in Billericay, Essex, England. Billings was her neighbor and one night he overheard Violet and the man she called her husband arguing. Offering a shoulder to cry on, and a warm bed to lie in, Frank Billings fathered a daughter Violet named Gwendolyn.
Frank had no interest in fatherhood, and even less in a woman he considered damaged goods. He abandoned her and left for his home in the U.S.  Violet did not see Frank again until years later when he appeared before her on a movie screen.
In 1925 Violet married Herbert James Norton and moved with him to Winnipeg, Canada. They separated on November 23, 1934.
For two years Violet wrote to Gable. She never received a reply. Gable was aware of the letters and ignored them as the ravings of a crank.
Violet traveled to Hollywood in October 1936 to confront Gable with his teenaged daughter Gwendolyn and convince him to set up a trust fund for her education. Or, failing that, purchase one or all of the four scripts she penned: Gipsy Nell's Revenge, Love in a Cottage, Love at First Sight and The Spirit Mother.
Gable turned Violet's letters over to police. He said he was never in England, never met Violet, and was not a papa.
Federal authorities indicted Violet for mail fraud. The letter on which the Feds based the mail fraud charge came from 451 Cumberland Avenue, Winnipeg, Manitoba, Canada, mailed on March 9, 1936, addressed to Clark Gable, MGM, Beverly Hills, and signed Violet N.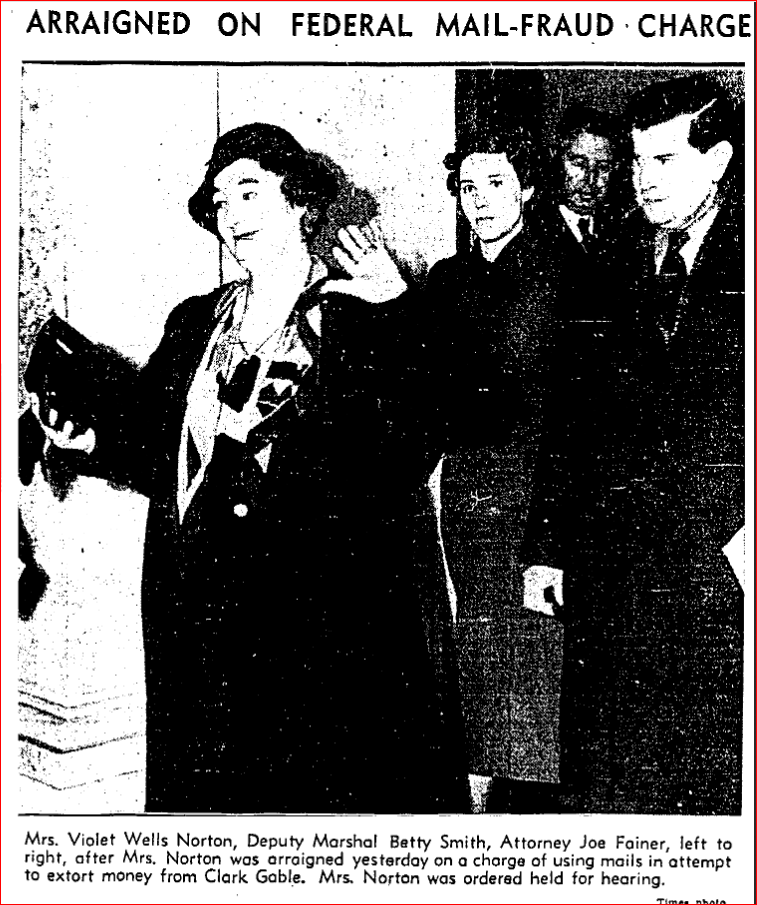 Following her indictment, Violet addressed the press.
"Don't misconstruct (sic) me!" she said.
She explained that she merely asked "Gables", as she called him, to support her daughter or buy her scripts. Violet asserted her requests were reasonable. From her jail cell, she said, "He looks like the Frank Billings I knew in 1923. I'd like to see him in person."
Gable dismissed Violet's accusations as "silly and fantastic."
Were they?
NEXT TIME: Violet Norton, delusional, or. . . ?