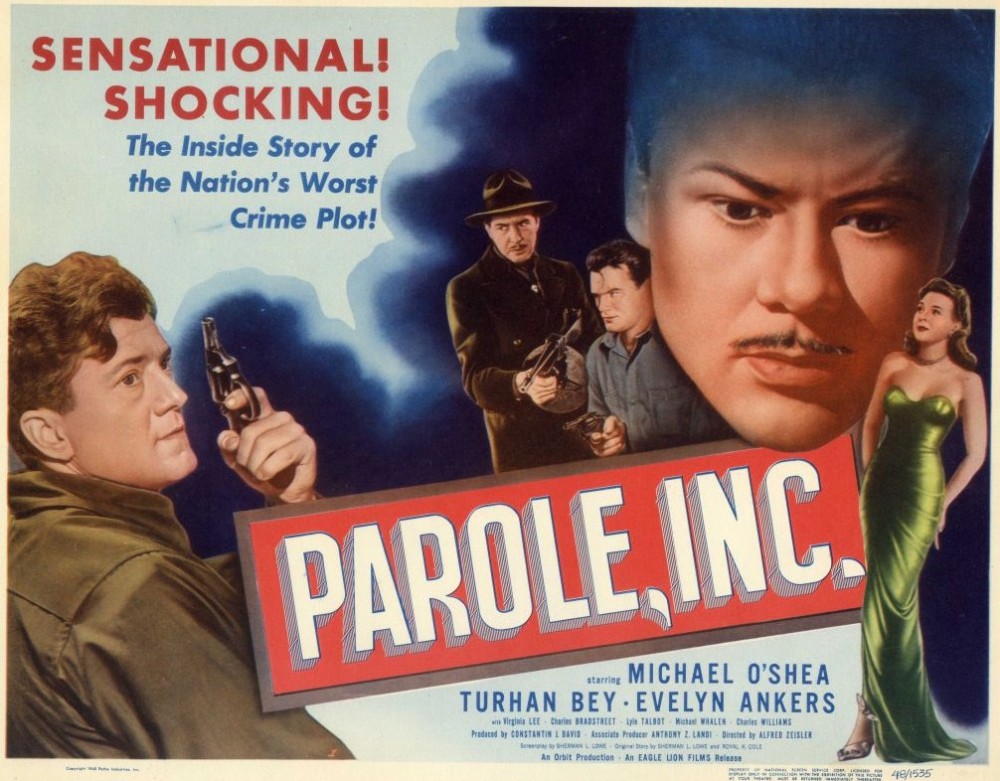 Welcome!  The lobby of the Deranged L.A. Crimes theater is open. Grab a bucket of popcorn, some Milk Duds and a Coke and find a seat. Tonight's offering is a "B" film from 1948 starring Michael O'Shea, Turhan Bey, and Evelyn Ankers.
Turner Classic Movies says:
As federal agent Richard Hendricks lies badly hurt in a hospital, he dictates a full report for the bureau chief on his last assignment: Richard is hired by the governor, attorney general Whitmore and police commissioner Hughes to go undercover as parole violator Richard Murdock in order to expose a corrupt parole board.
Enjoy the film!