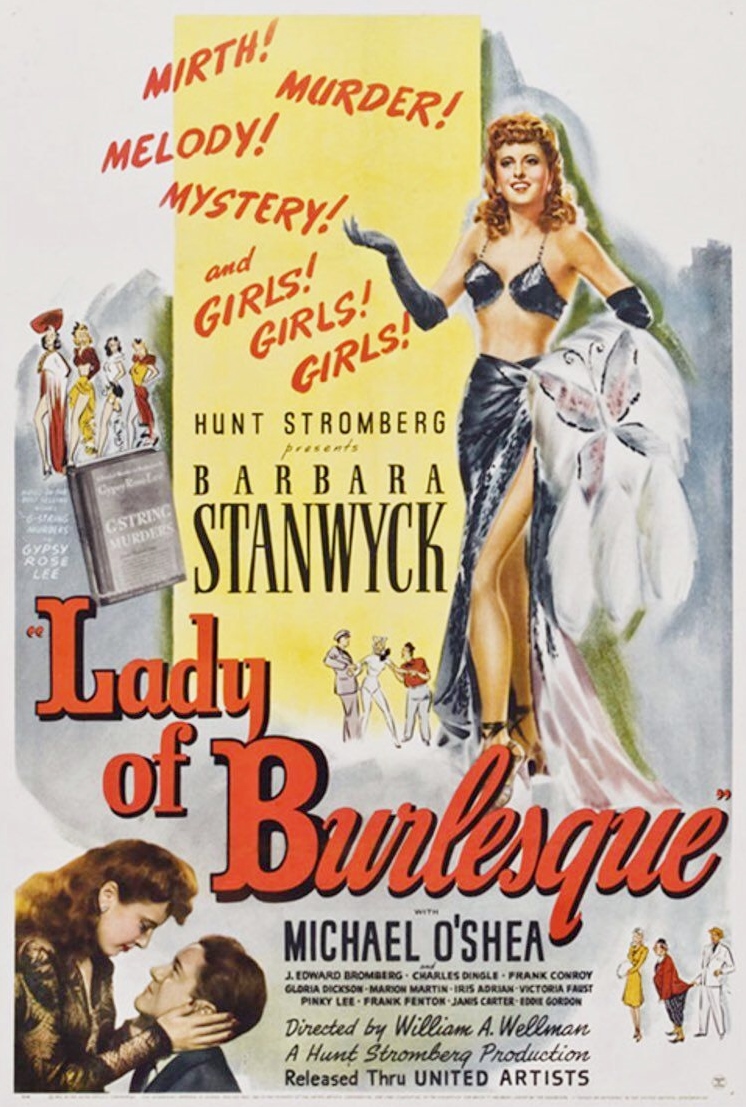 Welcome!  The lobby of the Deranged L.A. Crimes theater is open! Grab a bucket of popcorn, some Milk Duds and a Coke and find a seat. Tonight's feature is the LADY OF BURLESQUE (aka THE G-STRING MURDERS) directed by William A. Wellman and starring Barbara Stanwyck and Michael O'Shea. While not a classic noir film, it is a murder mystery and, I think, it pairs nicely with the post on Betty Rowland.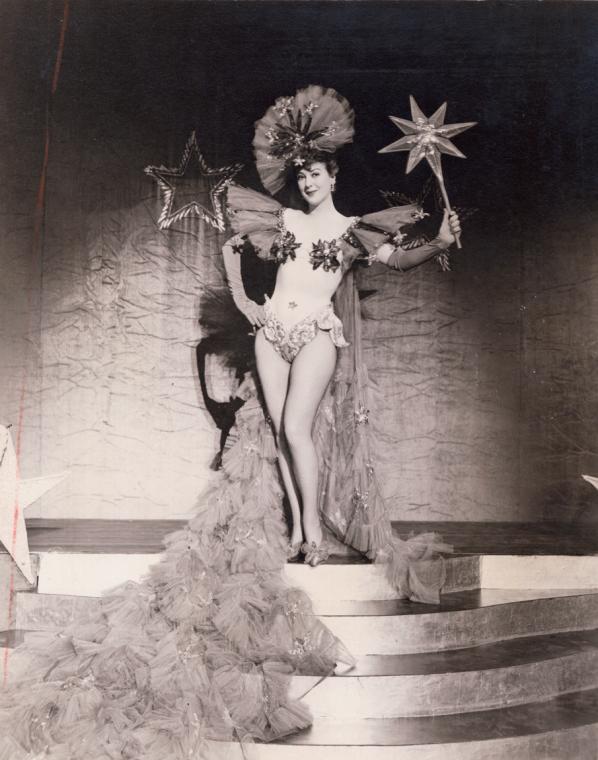 Before we roll the feature, let's enjoy one of Gypsy Rose Lee's dance routines–followed by a clip from a Tex Avery cartoon starring the lecherous wolf character.
TCM says:
S. B. Foss, owner of the Old Opera House on Broadway in New York City, promotes his new recruit, burlesque dancer Dixie Daisy, hoping that she will draw a large audience. Dixie's performance draws cheers from the crowds and from comedian Biff Brannigan, who ardently admires Dixie even though she hates comics because of past experiences with them. When someone cuts the wire to the light backstage that signals the presence of the police, the performers are surprised by a raid, and pandemonium ensues. As Dixie flees through a coal chute, someone grabs her from behind and tries to strangle her, but her assailant escapes when a stagehand comes along.