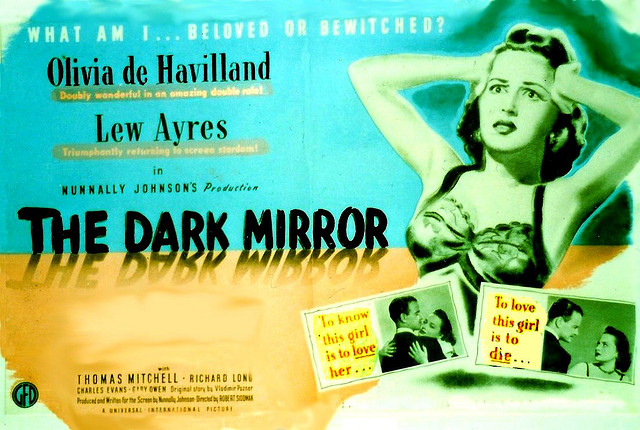 Welcome! The lobby of the Deranged L.A. Crimes theater is open. Grab a bucket of popcorn, some Milk Duds and a Coke and find a seat.
Today's feature is THE DARK MIRROR [1946], directed by Robert Siodmak and starring Olivia De Havilland and Lew Ayres. 
Enjoy the movie!
TCM says:
A woman suspected of murdering her doctor boyfriend has an identical twin sister. When both twins have an alibi for the night of the murder, a psychiatrist is called in to assist a detective in solving the case. Through a series of tests, he discovers which twin actually committed the crime and in the course of his investigation he falls in love with the normal twin.

Who doesn't enjoy a psychotic twin tale?