Sheriff's detectives couldn't catch a break. Marina's case went cold.
In August 1969, the news that five (*see NOTE below) victims were slaughtered at the Cielo Drive home of actress Sharon Tate and her husband, director Roman Polanski shook Angelenos worse than a 9-point earthquake. The brutal, some thought ritualistic, slayings of Tate, Abigail Folger, Voytek Frykowski, Jay Sebring, and Stephen Parent terrified everyone. Rumors that the murders were drug-related caused a panic among Hollywood celebrities.  It wasn't only the glitterati who felt their lives were in danger, average citizen flocked to gun shops and dog kennels seeking to protect themselves against an unknown evil.
People over 40 saw every long hair as a potential mass killer, and even hippies were paranoid of one another. The murders drove a stake through the heart of the Summer of Love. Was it only two years ago that baby boomers believed they could change the course of the world with beads and flowers?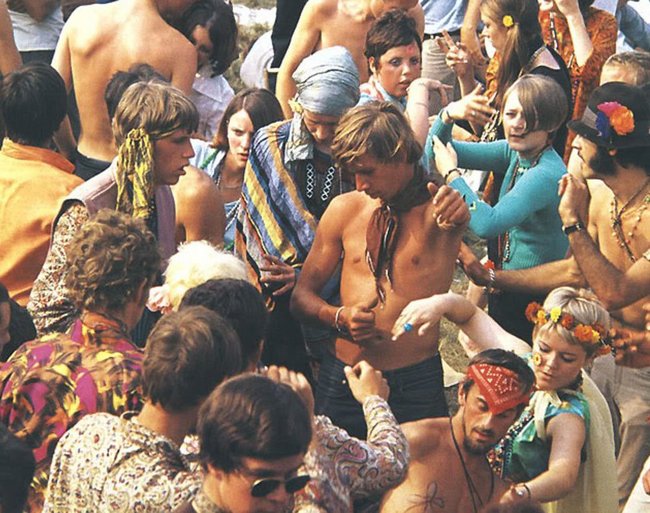 The level of fear in the city ratcheted up several notches when Los Feliz residents Rosemary and Leno LaBianca were murdered. Eerie similarities between the Tate and LaBianca slayings gave the cops cause to believe they could be linked.
Who committed the cruel murders? Charles Manson, an ex-con conversant with the basic tenets of Scientology and an avid student of Dale Carnegie's "How to Win Friends and Influence People" had a gift for convincing rootless teenagers to follow him. He lured them  into the desert. He painted mind pictures of free love and great dope. Had he convinced his followers to murder for him?
As investigators scrutinized the "Savage Mystic Cult" who lived in squalor in the desert, they considered the possibility that the Manson Family committed over seven murders.
What about Marina Habe? Someone stabbed the teenager to death. The killer, or killers, used a knife to butcher several of the victims at Cielo drive.  Another link?
The unsolved homicide of a young woman, Jane Doe #59, whose body was found close to where Marina was found might the Family's grisly handiwork.
On November 16, 1969, a teenager who was bird watching on Mulholland Drive discovered Jane Doe's remains. The young man was gazing through binoculars, checking out the various species of birds that populated the area, when his eyes came to rest on the nude body of a woman.
Police arrived at the scene. The victim was young.  She was pretty despite the 157 stab wounds to her neck and upper body.  Defensive wounds on her hands and arms meant she fought hard for her life. She was dead about two days.  Overkill suggested to detectives that the murder was personal. A spurned lover might be capable of such rage; or the killer could be a madman.
Los Angeles Police Department detectives investigated the murder of Jane Doe #59, with the same zeal as their counterparts in the Los Angeles County Sheriff's Department had done in Marina's case. Both agencies hit a wall.
NEXT TIME: Who killed Marina Habe and Jane Doe #59?
*NOTE: Thanks to Cheryl, a reader who reminded me of a very important fact. There were six victims on Cielo Drive. We should remember Sharon's and Roman's son, Paul Richard Polanski.