On Saturday, November 22, 1969, a man living in the Pico Union district found the mutilated bodies of Doreen Gaul, 19, and James Sharp, 15 in an alley between Arapahoe Street and Magnolia Avenue, south of 11th Street.
Doreen was naked except for a string of multicolored beads—hippie beads—de rigueur for teenage girls in 1969. James wore a corduroy jacket, striped T-shirt and black Levis—the uniform of teenage boys.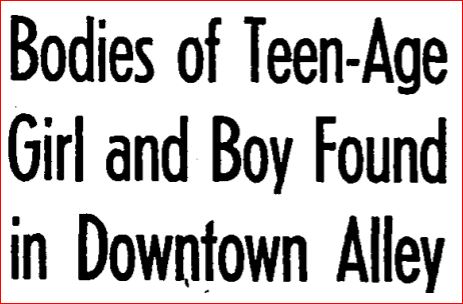 Someone stabbed Doreen and James between 50 and 60 times each. Seventeen of the stab wounds inflicted on Doreen were near her heart. She was raped. Their right eyes were cut out. The overkill recalled the brutality in the Tate/La Bianca murders in August, but police uncovered no link between Doreen and James and the other victims.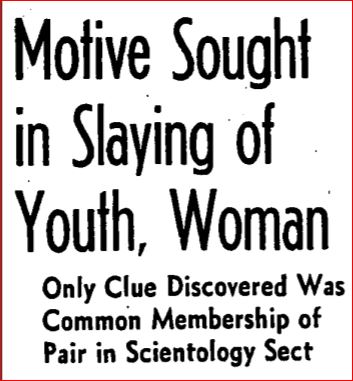 Following the autopsy, the coroner concluded that Doreen was a recent arrival in Los Angeles because her lungs were smog free. The coroner was right, Doreen came to Los Angeles from Albany, New York a few months earlier to study Scientology. James was also a recent arrival to Los Angeles. He traveled west from Crestview, a St. Louis, Missouri suburb. He came to study Scientology, too. In fact, their study of Scientology was the only thing linking them.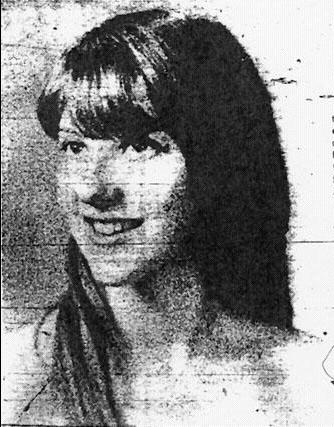 Scientology, founded in 1950 by science fiction writer L. Ron Hubbard, was attractive to Baby Boomers, teenagers in the 1960s, who sought spiritual guidance in non-traditional religions, communes, and radical political ideologies.
In Los Angeles Scientology provided communal living arrangements in a few of the old mansions in Pico Union and near MacArthur Park. Doreen lived at 1032 S. Bonnie Brae Street and James lived less than a quarter of a mile away at 921 S. Bonnie Brae Street. On the evening of the murders Doreen left "Thetan Manor" to meet with James who was going to "audit" her.
For those of you unfamiliar with the basic tenets of Scientology, Thetan is "an immortal spiritual being; the human soul." An audit is conducted by a Scientology minister or minister-in training using an electropsychometer (E-Meter) to locate and confront areas of spiritual upset. For Scientologists the E-Meter is a religious artifact used as a spiritual guide.
E-Meters are more sophisticated today than they were in 1969 when they were nothing more than a galvanometer with two tin cans attached—not unlike many quack devices marketed before and since to the gullible.
The Federal Drug Administration stepped in when L. Ron Hubbard made unsubstantiated claims about the E-Meter's medical capabilities.
In a Court of Appeals decision, still in effect today, every E-meter must bear a warning that states, "The E-Meter is not medically or scientifically useful for the diagnosis, treatment or prevention of any disease. It is not medically or scientifically capable of improving the health or bodily functions of anyone."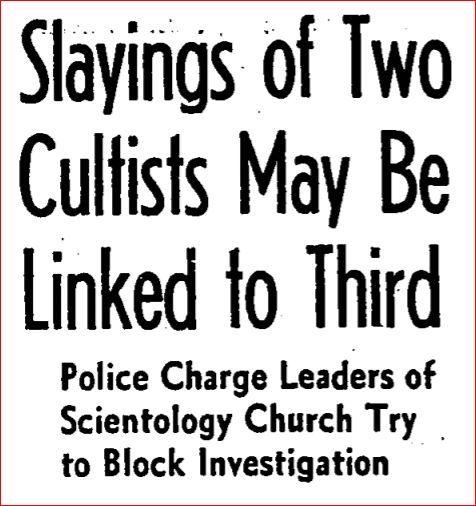 The mainstream press characterized Scientology as a "cult" and a "mystical, quasi-scientific organization." The organization cooperated with the Los Angeles Police Department at first, but dragged their feet when asked to provide a comprehensive membership list. LAPD Det. Lt. Earl A. Deemer wanted to explore any possible connection between the murders of Doreen and James and a Jane Doe slaying from several months before. The marked similarities in the three murders struck Deemer as more than a coincidence. He described the crimes to reporters: "All three victims were stabbed, and their wounds appeared to be the work of a 'fanatic'. None of the three was slain where the bodies were found. The Jane Doe of the previous killing wore hippie-like attire which resembled that in which Miss Gaul had been seen and which is favored by many young females in the organization [Scientology]."
Deemer wanted to talk to Hubbard personally about the membership list, but the Scientology leader was adrift at sea, literally. He was on his private yacht to avoid a hefty tax bill that awaited him on land.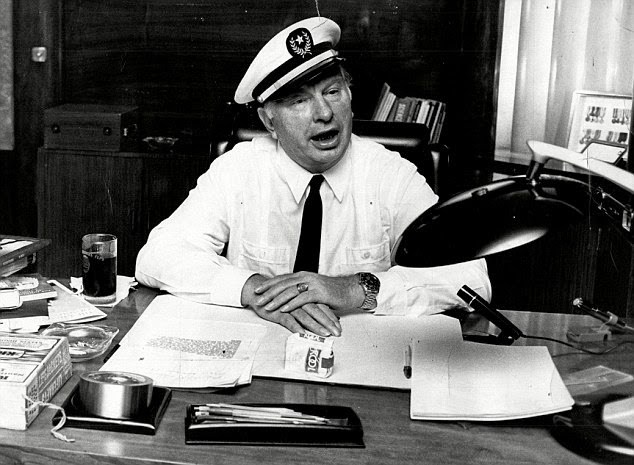 On behalf of Scientology Rev. Natalie Fisher, resident agent of the organization quartered at 2773 W. Temple Street stated, "This organization has no facts or information regarding the circumstances of the crime, but we are doing everything in our power to assist law enforcement agencies to see that justice is done."
The families of the young victims were devastated by their loss. James' father was a prosperous salesman and he permitted James to leave high school to study Scientology in Los Angeles.
Doreen's friends said that following her graduation from a parochial high school in the spring of 1968, she became a devotee of Scientology. Her switch from Roman Catholicism surprised her friends, but not her father. He described Doreen as a ". . . good kid, but an emotional kid. She was always looking for green grass and rainbows."
The investigation into the random slayings continued but police never located the place where Doreen and James were murdered. Solving a crime without locating the place where it happened is challenging. Police never solved the infamous Black Dahlia case in 1947 either. The victim in that case, 22-year-old Elizabeth Short, was murdered in a place they never found and her dismembered body was dumped in a weedy vacant lot in Leimert Park.
Police stated that there was no clear connection between the slayings of Doreen and James and 11 unsolved murders (including the five Tate murders) committed in the county since January 1969.
The two teenagers traveled to Los Angeles seeking spiritual enlightenment, why did they end up brutalized and discarded in an alley? Were Doreen and James the victims of a serial killer? Did a member or members of the Manson family kill them as some suspect? Fifty years later we have no answers, and we may never get them, the case remains unsolved.