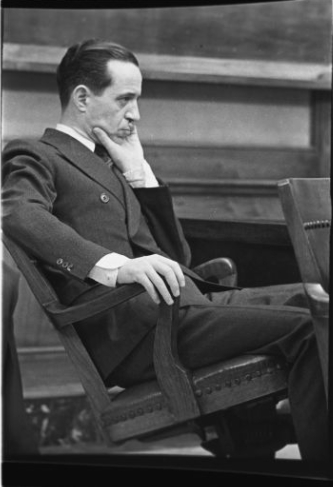 As Paul Wright's trial continued his memory conveniently began to fail, and he substantively revised his original confession. When he first spoke to the cops he told them in vivid detail how he'd fired shots at his wife, Evelyn, and best friend, John Kimmel, in a "white flame" of passion; and he was able to describe exactly the position of both Evelyn and John on a piano bench in the living room of his home.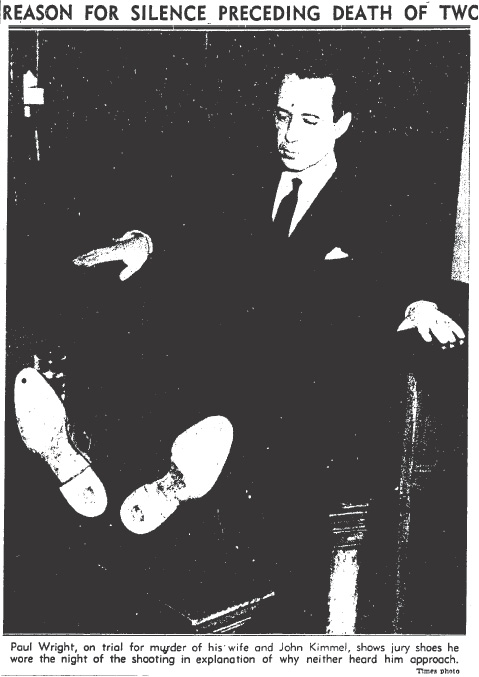 In Paul's revised statement he said that he no longer remembered from where he fired the shots, nor how many shots were fired. He substituted the original G-rated story of being awakened by Evelyn's lilting laughter and then witnessing her embrace his best friend, with an X-rated tale that the newspapers called "a shocking and repugnant picture of passion".
The lurid revelation of Evelyn fellating John on the piano bench had held trial spectators spellbound, but when less salacious testimony resumed they started to get restless and attendance dropped off. Why queue up for anything less than an orgy?
The prosecution went on the attack in its summation and characterized Paul Wright as a cold-blooded killer — not a man tormented by WWI demons, the aftermath of tuberculosis, and a vasectomy, which is how he was described by his defense team.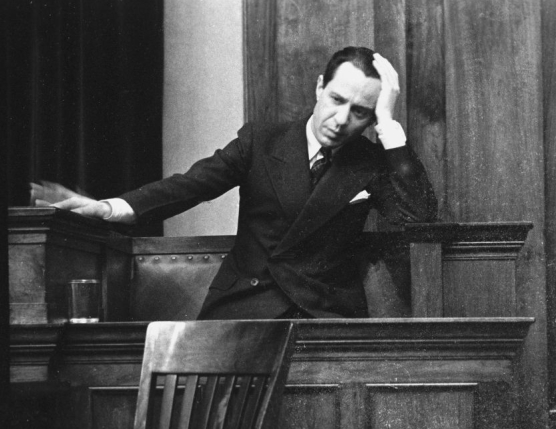 Jerry Giesler, Wright's attorney, passionately argued that his client should go free because he was unconscious when he shot and killed Evelyn and Johnny, on November 9, 1937.
The jury of eight men and four women found Paul Wright guilty on two counts of manslaughter — but in a separate hearing they also found that because he had been insane at the time of the double murders he was not guilty!
If the Lunacy Commission (no, I didn't make that up) examined Wright and decided that he had regained his sanity, he would be freed! And that is exactly what happened!
Paul Wright would never have to serve a single day in prison!
Editorials were written about the absurdity of the insanity defense and the fickle outcomes. One of the articles compared the results of Wright's trial to that of another in which the insanity defense had been employed:
"Wright went free as the result of an official finding that he had recovered his sanity after killing two people. Hansen, who also killed two people and who made an identical defense, goes to prison for from two to twenty years."

"It's a queer world."
It sure as hell is.