Helen and Harry Love eloped to Mexico and married on May 3, 1936. Harry, at 46, was a "retired capitalist" and during the midst of the Great Depression that was quite an accomplishment. He gave Helen everything she could have wanted except his time–which is what she desired most. Harry was a mama's boy and had, in is nearly five decades on the planet, not managed to clip the umbilical cord that continued to tether him to his meddlesome mother, Cora.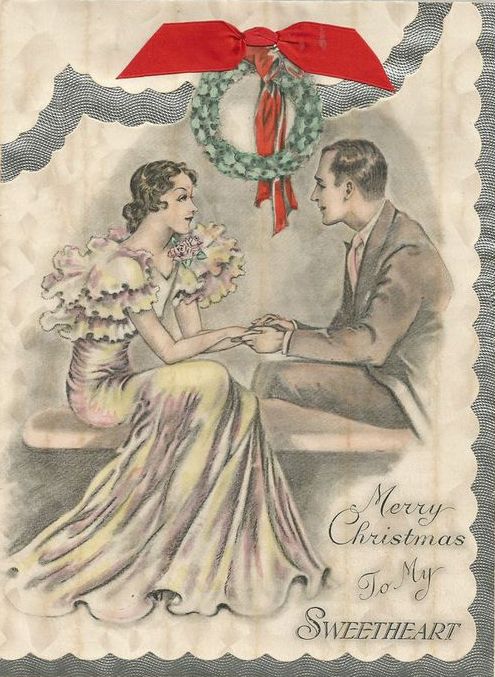 Not only had Harry refused to acknowledge Helen as his wife, he never even claimed her as his girlfriend. On the few occasions that Helen and Cora met, Cora was condescending and competitive to an uncomfortable degree. On Christmas Eve, Helen showed Cora the card Harry had given her which bore the salutation "Sweetheart". Cora was offended by the card and immediately sneered at Helen, telling her that the card SHE had received from Harry was much prettier.
Many parents are reluctant to accept their child's choice of a partner, but Cora seemed determined to keep Harry to herself. Had Cora always been so demanding of Harry's time and attention? Perhaps Cora felt lost after her husband Charles passed away in 1923. She may have transferred her attention to her son. We can only speculate. We do know that Harry and Cora had taken a couple of cruises and frequently went out together for drives. Harry often stayed the night at Cora's home rather than go to Helen and the apartment he maintained, allegedly for the two of them.
During the months that they had been married, Harry had pressured Helen into terminating a pregnancy and, following the "illegal operation", Harry had sent Helen to New York to recover from the procedure that had nearly cost her her life.
The final straw for Helen came on New Year's Eve. Harry had promised to take her out to the Norconian Supreme Resort in Riverside for what would certainly have been a night to remember. Helen had bought a gown, which she foolishly showed to Cora. Had Helen baited Cora with the gown?
If Helen was playing a game of one upsmanship, she lost big time. Had Cora then applied pressure to Harry, or had he reneged on his promise to Helen of his own accord? It didn't matter. Either way Helen was to facing a miserable New Year's Eve, dressed to the nines with nowhere to go. Cora and Harry were going to dinner in Santa Monica at the Del Mar Hotel. Helen wasn't even invited to tag along as a third wheel.
After spending hours brooding over the indignity of being kept away from a celebration that she felt should have included her, Helen snapped. She took the pistol that Harry kept in the glove compartment of his car and put it in her handbag. Then, after ruminating for a while longer, she called a taxi and went out to confront Cora and Harry at the Del Mar.
Hurt, angry, and fed up with being Harry's secret bride, Helen walked into the lobby of the Del Mar. When she asked the clerk if the Love party had arrived, she was told they had not. She said she would wait. A short time later Harry came from the dining room. He must have been there all along. Had he instructed the clerk to try to turn Helen away if she turned up, and then been thwarted when she declared her intention to stay?
Harry walked over to Helen and she said "Hello, darling." Harry asked Helen what she was doing there; she said had planned to spend New Year's Eve with him and she had meant it. They quarreled and Helen turned on her heel and strode into the dining room where she walked up to Cora who was seated at a table for two. Cora turned white and snapped at Helen, "This is no place for you. You are not invited! See me tomorrow." Helen said, "Tomorrow will be too late." Helen headed for the exit of the hotel with Harry next to her. "Have you a gun?" he asked. Helen replied, "You're a big man. Why should you be afraid of a gun?" But he was afraid. So much so that he started to scream and run. He only managed to reach the steps of the club before Helen drew the pistol and fired.
Harry fell on the steps, but he got back up and ran down the sidewalk still screaming for help. Helen ran after him firing until she was out of bullets. Later Helen claimed she had no recollection of where Harry fell. Harry was carried back into the Del Mar and placed on a couch. Helen sat next to him and watched him die. "I couldn't believe it was true. It seemed like something you see on the screen. I kept thinking of it as a motion picture death." Helen later said.
But Harry's death wasn't a movie–it was real enough to get Helen arrested for murder.
NEXT TIME: Helen goes on trial as The Death of Love continues.