LAPD detectives Harry Hansen and Finis Brown headed the investigation into Elizabeth Short's murder. The case was a challenge from the moment they arrived on Norton Street. The lack of physical evidence at the body dump site posed a problem.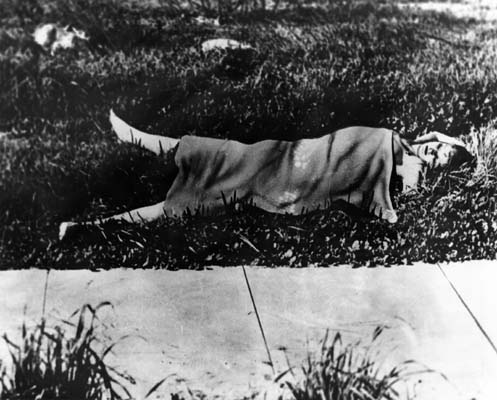 Police officers knocked on doors and interviewed hundreds of citizens to find the place where Beth was murdered, but they were unsuccessful.
Beth's mother, Phoebe, was cruelly tricked by the Herald-Express into believing that her much loved daughter was a beauty contest winner, only to be told minutes later that she was a murder victim.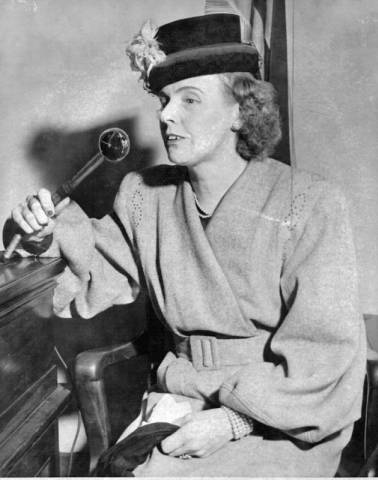 Murder victims lose their right to privacy; all of their secrets are revealed. To fill column space while multiple leads were being tracked, the Herald looked to psychiatrists, Beth's acquaintances, and even mystery writers, to speculate on the case, which they did with creative abandon.
The psychiatrist whose expert opinion was sought by the Herald was Dr. Paul De River, LAPD's shrink. He wrote a series of articles for the paper in which he attempted to analyze the mind of the killer. De River wrote that the killer was a sadist and suggested that: "during the killing episode, he had an opportunity to pump up affect from two sources — from his own sense of power and in overcoming the resistance of another. He was the master and the victim was the slave".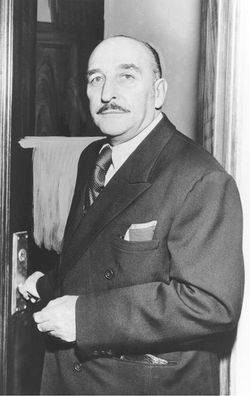 In one of his most chilling statements, De River hinted at necrophilia — he said: "It must also be remembered that sadists of this type have a super-abundance of curiosity and are liable to spend much time with their victims after the spark of life has flickered and died".
People who had only a fleeting acquaintance with Elizabeth Short were interviewed and they weighed in on everything from her hopes and dreams to her love life. Beth was, by turns, described as "a man-crazy delinquent", and a girl with "childlike charm and beauty". Many people who claimed to be close to her said that she aspired to Hollywood stardom. The interviews yielded nothing of value in the hunt for Beth's killer.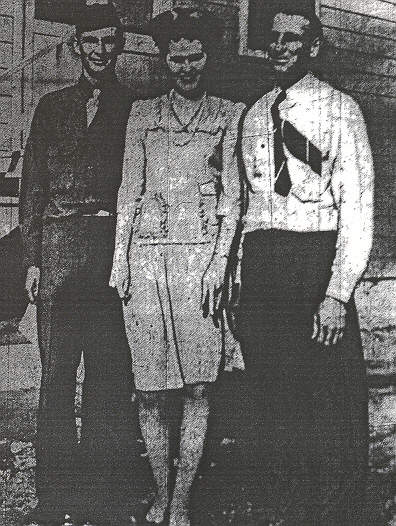 While the experts opined, Aggie was busy canvassing Southern California for leads. Underwood had been with the Herald-Express for twelve years when the Black Dahlia case broke wide open. In her 1949 autobiography, Newspaperwoman, she said that she came across Elizabeth's nickname when she was checking in with Ray Giese, an LAPD homicide detective-lieutenant. According to Aggie, Giese said: "This is something you might like, Agness. I've found out they called her the 'Black Dahlia' around that drug store where she hung out down in Long Beach."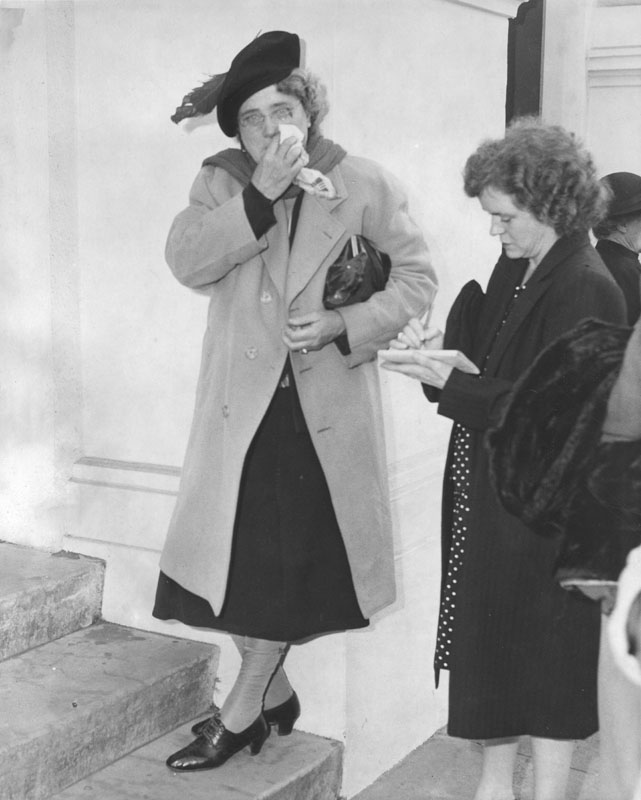 A few days passed and the mystery man known only as Red, was located. He was Robert M. "Red" Manley, a twenty-five-year-old married salesman. Early on the morning of January 20, 1947, Aggie interviewed Manley. The first thing she said to him was: "You look as if you've been on a drunk." Manley replied: "This is worse than any I've ever been on."
Aggie told him that he was in one hell of a spot and advised him to come clean. Harry S. Fremont, an LAPD homicide detective looked over at Manley and said: "She's right, I've known this lady for a long time, on lots of big cases, and I can tell you she won't do you wrong."
Manley told his story, and Aggie was smart enough not to interrupt him. He told of having picked Beth up on a street corner in San Diego early in December. And he also revealed that the night he'd spent with Beth in a roadside motel had been strictly platonic. He concluded with: "I'll never pick up another dame as long as I live."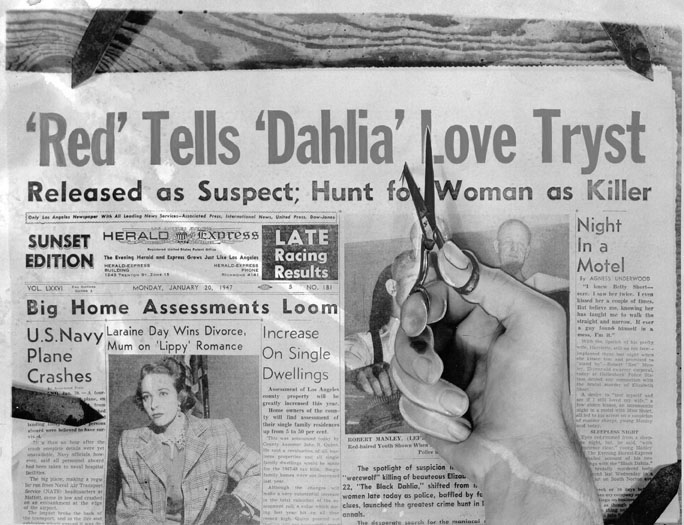 The story ran in the Herald with the headline: 'Red' Tells Own Story of Romance With 'Dahlia', and Aggie got the byline. She was the only Los Angeles reporter to get a byline in the case.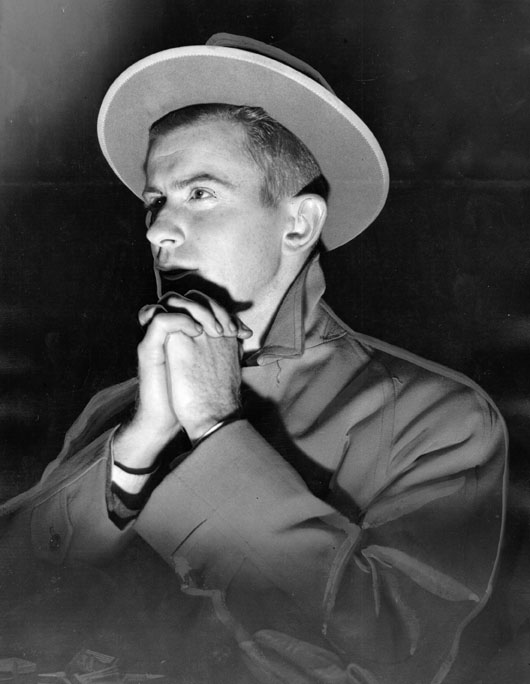 The morning following her interview with Red Manley, Aggie was unceremoniously yanked off of the case. She said: "…the city editor benched me and let me sit in the local room without a blessed thing to do."
The no-assignment routine resumed the next day. Aggie said that she sat for about three hours then started on an embroidery project! Anyone who came into the city room that day and saw Aggie with her embroidery hoop just roared with laughter. She kept at it until quitting time.
Day three — Aggie prepared to do more embroidery when she was told by the assistant city editor that because of an overnight decision she was to go back to LAPD homicide and continue her work.
Aggie barely had time to pull out her notebook before she was pulled off the case again! This time it was for good. An announcement was made that Aggie's new assignment would be the city desk. She was flabbergasted. She had just become one of the first women in the United States to hold a city editorship on a major metropolitan daily.
Why was Aggie removed from the Black Dahlia case? There are those who believe that there was a cover-up and that Aggie was getting too close to a solution to Short's murder, so someone with enough juice had her promoted to keep her out of the way. That makes little sense to me, as city editor she'd have been directing the activities of all the reporters working the case, and she wasn't a person who could be bought. The timing of Aggie's promotion remains an intriguing part of the Black Dahlia case.
NEXT TIME: The Black Dahlia case goes cold — or does it?